Frontier Integrated Systems Laboratory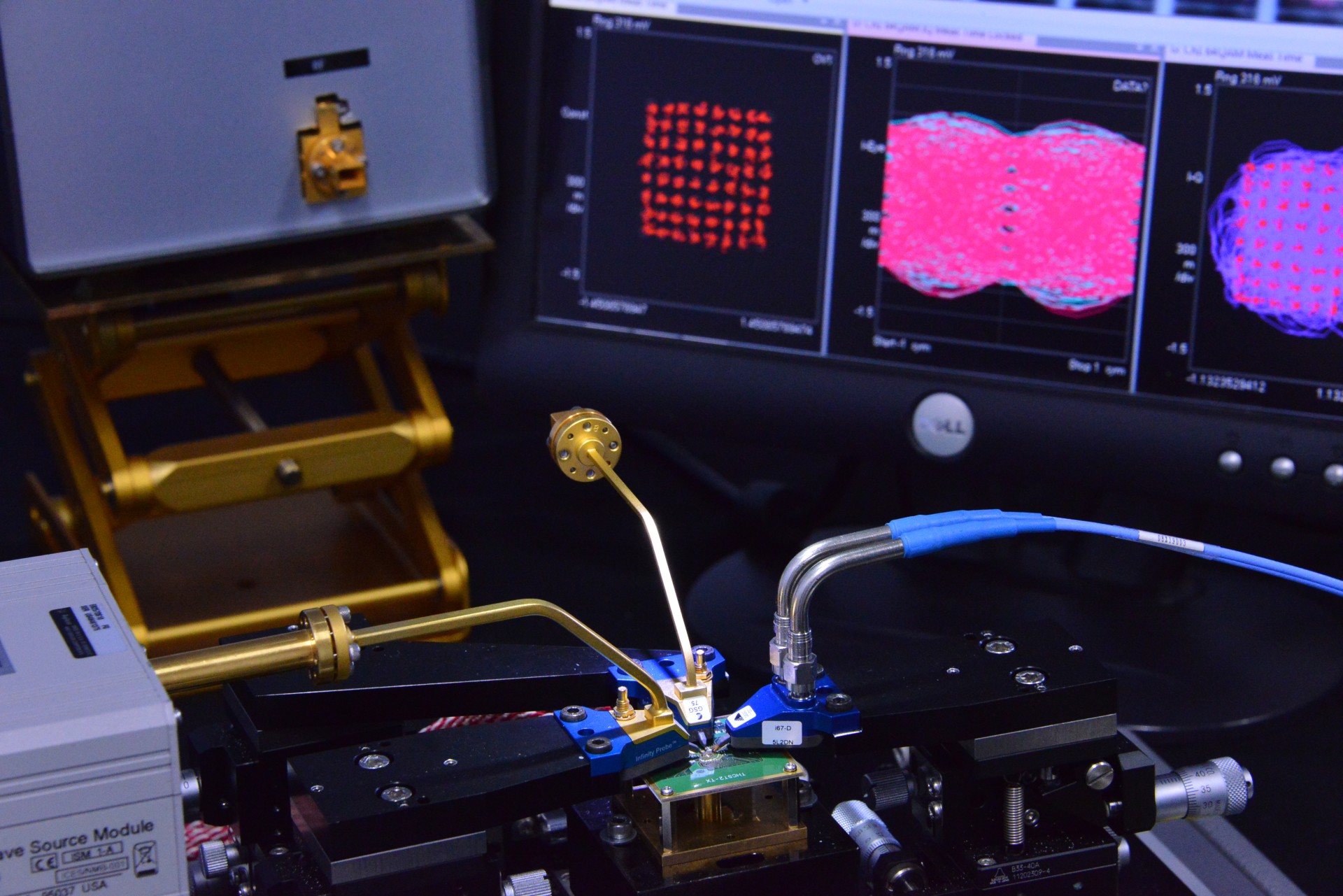 We are studying devices using ultrahigh-frequency integrated circuits up to the terahertz band, which has properties between radio waves and light, as well as sensors and communication systems that use these circuits. By creating ultrahigh-frequency devices with silicon CMOS integrated circuits suitable for mass production, we make it easy for anyone to use devices with innovative performance. The sixth generation (6G), which will follow the fifth-generation communications (so-called 5G) that began in 2020, is expected to include wireless communications in the 300 GHz band using the terahertz band. In 2019, we have realized the world's first single-chip CMOS transceiver capable of 80 gigabits per second wireless communication using the 300 GHz band.
The realization of an innovative device is the result of a steady process of improving the elemental circuits that make it up. The technology used in the past is not always truly the best method. We realize innovative performance by going back to basic theory and the laws of physics, considering why we do what we do, creating devices, and evaluating them.
ProfessorMinoru Fujishima

Associate ProfessorTakeshi Yoshida